Skip to Main Content
It looks like you're using Internet Explorer 11 or older. This website works best with modern browsers such as the latest versions of Chrome, Firefox, Safari, and Edge. If you continue with this browser, you may see unexpected results.
Searching For Books
CatalogUSMAI-Global

Searches all 16 campuses in the University System of Maryland.

WorldCat

Inventory of books, journals, musical scores, media, government publications, and more held by the Lewis J. Ort Library at Frostburg State University, University System of Maryland Libraries, and libraries worldwide.
Browsing Art
N Visual arts
NA Architecture
NB Sculpture
NC Drawing. Design. Illustration
ND Painting
NE Print media
NK Decorative arts
NX Arts in general
TR Photography
Suggested Visual Arts Titles
Keep an eye on this space. New titles coming soon!
Contemporary Artists
Call Number: Reference | N6490.C6567 2001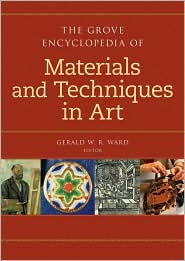 The Grove Encyclopedia of Materials and Techniques in Art
Call Number: Reference | N8510.G76 2008
The Grove Encyclopedia of Decorative Arts
Call Number: Reference | NK28.G76 2006
The Thames and Hudson Encyclopedia of Graphic Design and Designers
Call Number: Reference | NC997.L54 1992
The Oxford Companion to the Photograph
Call Number: Reference | TR9.O94 2005

Finding Ceramics Books
Find helpful ceramics technique books by conducting the search you see below using the Catalog's Advanced Search. Books within these two series are essential for ceramics students.
Subject Guide
Sean Henry